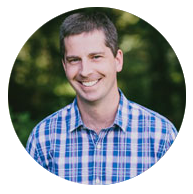 Dr. Brian Boynton - Dentist
Dr. Brian Boynton, a graduate of Tufts University School of Dental Medicine, has been practicing dentistry for 24 years right here in the great State of Maine. Following in his father's footsteps and after a short stint working in the family dental practice, Dr. Boynton and his family moved to the Portland area where he settled and opened his first dental practice in Yarmouth with his second practice, Patriot Dental, to follow in 2015. While raising his family he has worked diligently at keeping up with his dental education by traveling all over the country to study with the best known educators from the Pankey Institute to the Spear Group and everything in between.

Dr. Boynton provides a wide range of services for his patients including cleanings and exams, Cerec crowns, veneers, implants, Invisalign, whitening and more! He takes great pride in his work by offering the best dental care possible while using the latest in dental technology to provide more comfort and care than ever.

If Dr. Boynton isn't in the office he can be found sneaking his evening bowl of ice cream, sharing his love of photography with his girls, hiking, playing with his two goldendoodles, Baxter and Ollie, or taking care of his household chores - the "honey do" list never ends, he says with a smile!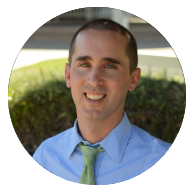 Dr. Jason Hamel - Dentist
Dr. Jason Hamel grew up in New Hampshire and attended Boston University's Goldman School of Dental Medicine, where he was active as class Vice-President and earned his Doctorate Dental degree, graduating Magna Cum Laude.

Dr. Hamel received postgraduate dental training in San Francisco at the University of the Pacific/s Advanced Education in General Dentistry residency program. In this program, Dr. Hamel treated complex dental cases, placed and restored dental implants, and provided extensive dental care at a local hospital for the under-privileged and handicapped.

After his residency, Dr. Hamel moved to San Diego where he has been practicing dentistry for nearly 10 years, having his own practice since 2011. Dr. Hamel takes several dental education courses throughout the year, keeping him updated on the newest dental research and treatment methods.

Dr. Hamel provides cosmetic and family dentistry for all ages, including all ceramic crowns (non-metal crowns), composite fillings (white fillings), implants, dentures, Invisalign, and teeth whitening. Dr. Hamel has a fun, patient-first approach to dentistry and takes great pride in delivering exceptional dentistry and providing quality care to his patients.

Dr. Hamel, along with his wife, Dr. Melissa Hamel (also a dentist), have decided to move from San Diego to Maine to be closer to family. They have two young children, and an adult beagle "Daisy Mae" whom they adopted a few years ago. Dr. Hamel enjoys skiing, watching sports, and spending time with his family.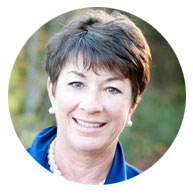 Debbie - Practice Manager
Debbie is the Practice Manager for Dr. Boynton at both Yarmouth Dental and Patriot Dental. She has been with both practices collectively for approximately 13 years and prior to Dr. Boynton's offices, assisted and became the manager of an orthodontic practice for 17 years.

Debbie is an advocate for our patients with their insurance companies, helps the patients feel at home, and is the go to person if the patients have questions. She and the team love interacting with their patients and getting to know their families and their interests!

Debbie lives in Gorham with her husband, Rick, and their goldendoodle Stewart. She spends her weekends performing as lead vocalist for the general business band Two Bass Jon, and is the administrator for VIP Dental Assistant Training of Maine. She has two grown children, Kelly and Kyle, and four granddaughters.

Jen - Office Administrator
Jennifer grew up in the little coastal town of Beaufort, North Carolina! She is a loving mother to 4 children. She moved to Maine in 1997 and fell in love with the area! And yes even the Maine winters. She has worked in the dental field for 24 years! Passionate about her career she is currently pursuing her degree in Healthcare management!

Ro - Office Administrator
Ronia graduated with an Associate in Science in Dental Hygiene in 2007, as well as a Bachelor of Science from the University of Maine, Augusta. She worked in pediatric dentistry for almost 10 years prior to coming to Patriot Dental and has several years experience in both dental hygiene and dental administration. Ronia lives in Scarborough with her husband, daughter, and three dogs. In her free time, she loves attending sporting events with her husband and watching her daughter in competitive cheerleading.

Krystal - Dental Hygienist
Krystal has been a dental hygienist for many years and loves it. She is warm and caring and is always her happiest when she has the opportunity to educate her patients on the importance of maintaining good oral health as part of their overall health. She has a gentle touch and strives to make every visit to our practice relaxing and enjoyable. Krystal and her husband enjoy golfing and traveling and spending time with their two grown children and their sweet Spanish Water dog named Porter.

Sara - Dental Hygienist
Sara has been practicing dental hygiene and has been a part of our team since graduation in 2001. She was born in Portland, ME and graduated from Deering High School. She attended hygiene school at the University College of Bangor. She is married and lives in Waterford, ME with her husband and 2 daughters. She has a wonderful, caring personality and is dedicated to providing her patients with the best dental experience possible. She is a good educator and promoter of good oral health and it's importance. She puts her patients right at ease and is great with children. She enjoys camping, crafts, cooking and ice fishing with her family.

Jenna - Dental Hygienist
Jenna has been practicing dental hygiene since she graduated from the University of New England in 2010. She and her husband Adam recently moved back to Maine and are currently living in Gorham with their chocolate lab Mookie. In her free time Jenna enjoys being outside, working out and spending time with family and friends.

Lianne - Dental Assistant
Lianne grew up in Phoenix, Arizona and has been assisting in dentistry since 2007. She joined Patriot Dental in January 2018. She is very passionate about treating patients with the upmost care and making their experience in the chair as fun and as comfortable as possible. She lives in Gorham, Maine with her fiance James and her 7 year old son. In her free time she enjoys baking pies, vegetable gardening and hiking Maine and New Hampshire's 4,000 footers.

Jenny - Dental Assistant
Jenny began her dental career as a dental assistant in 1999. She has attended many hours of continuing education over the years. She lives in East Baldwin with her husband Donnie, their two children and Gunner their lab. She enjoys camping, spending hours on the baseball field, cheering competitions and time spent with family and friends.