Welcome to Patriot Dental!
We are excited to introduce you to our exceptional dental team and the services we can provide for you and your loved ones. We offer both general and cosmetic dentistry and strive to provide the best care for our patients through continuing education and using the latest in dental technology and materials available to us. We provide high quality, comprehensive dentistry to people of all ages and believe it is our duty to do what is in the best interest of our patients; treating them in a painless, comfortable and friendly atmosphere. New patients are always welcome! Call us today to set up an appointment or to learn more about our practice.


Dental Procedures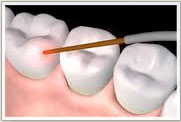 At Patriot Dental, we know that no two smiles are exactly alike. With a complete range of general and cosmetic dentistry procedures available in our office, we are able to create an individualized treatment plan that will not only meet your dental health needs, but give you the smile you've always dreamed of!
Conveniently Located





ADDRESS: 16 Main St, Gray, ME 04039
Phone: (207) 657-5440